Founded in January 2016 by Michael Greenbaum (owner of Tower Beer, Wine & Spirits), the Tower Lights provide monthly community service opportunities for employees, customers and friends of Tower, in a partnership with United Way of Greater Atlanta. Its mission is to serve the under-served.
Whether it be planning an ice cream social for senior citizens, feeding the homeless at various shelters, painting and serving lunch to veterans or bowling with youth in foster care, the Tower Lights hope to make our community a little brighter, one volunteer event at a time. In five years the Tower Lights' Annual Tower of Talent concert has raised more than $1.75 Million for Children's Healthcare of Atlanta (and counting!).

Michael Greenbaum
Founder of Tower Lights, Owner
Michael graduated from University of Oklahoma in 1969. Shortly after he opened an additional location of Tower Beer Wine Spirits. Throughout his life his own father, and previous owner of Tower, inspired him to continue the journey of giving back to the local Atlanta communities. Michael wanted to be able to help local communities, but knew that he would have a larger impact through a non-profit. In January of 2016 he founded Tower Lights. His priorities when deciding where to help out are: food, health & education.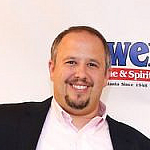 David Greenbaum
Owner
David is the third generation of Tower. He graduated from Lynn University in 2000, then later received his MBA from Stetson University in 2017. David has stepped in to further assist Tower Lights in their mission to "Make Our Community a Little Brighter". When not at work, you can find him at home with his wife, kids and dog Lilo.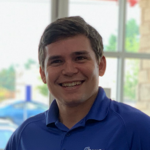 Tyler Sheron
Executive Director
Tyler is the General Manager of Tower, Beer, Wine Spirits. He graduated from Georgia State University 2012. He currently assists Tower Lights by reaching out to local Beer, Wine & Spirits distributors. He works with them to help fund our annual Tower of Talent event. You can find him and his Wife Martha, enjoying the outdoors with their dogs, Bear and Vanilla. His hobbies include golfing and biking.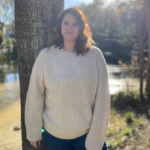 Olivia Sheridan
Program Assistant
Olivia is the Program Assistant of Tower Lights. She graduated in 2016 from the University of North Georgia, then later obtained her MPA in 2021 from Georgia State University with a specialization in Nonprofit Management. She currently assists Tower Lights with basic administrative duties in addition to event and program planning. In her spare time, she enjoys painting, discovering more Georgia state parks, and cuddling with her six dogs!